Your Flora Probiotic Professional is a clinically therapeutic Kefir-Kombucha fermented symbiotic with 400mg of organic fermented non-GMO soybean for improved microbial survival and superior colonization for complete gut health solution and inflammatory bowel disease relief.
- IBD Relief™
- Clinically Therapeutic
- Provides a Source of Probiotics to Support Intestinal/Gastrointestinal Health
- Could Support Favourable Gut Flora
▮ Prebiotic ⨁ Probiotic ⨁ Postbiotic ⌸ Symbiotic
Regular price
$12.74 $14.99
Regular price
Sale price
$14.99
Unit price
per
Sale
Sold out
View full details
Formula

Kefi-Soy™: Organic Fermented Soybean (400mg)

Your Flora® Professional includes 100% Kefi-Soy™, a unique certified organic, non-GMO, fermented freeze-dried soybean with 45+ strains of live microorganisms to create a complete living ecosystem.

Adults: Take 1-2 capsules daily with or without food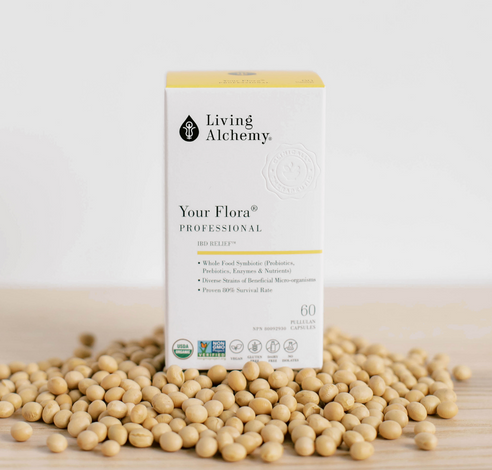 The Ancient Art of Fermentation
Common gut health products are racing to the highest CFU count. 50 billion here, 75 billion there. But this is like sprinkling grass seed on cement and expecting grass to grow...
Our Symbiotic approach offers a complete digestive solution, an all-in-one capsule cultured with 45+ strains containing probiotics, prebiotics, enzymes, and nutrients for creating a balance of beneficial microbes and building a powerful digestive ecosystem.
Fermented Process to Enhance Bioavailability
80% Survival Rate of Microbes in the Gut
Shelf Stable - No Refrigeration Required
It's not magic. It's super natural
Fermented ingredients provide the gut with a diverse microbiome and improve digestion, boost the immune system, and protect against disease.
That's why our products contain a variety of live microorganisms to help promote diversity and support a healthy gut microbiome.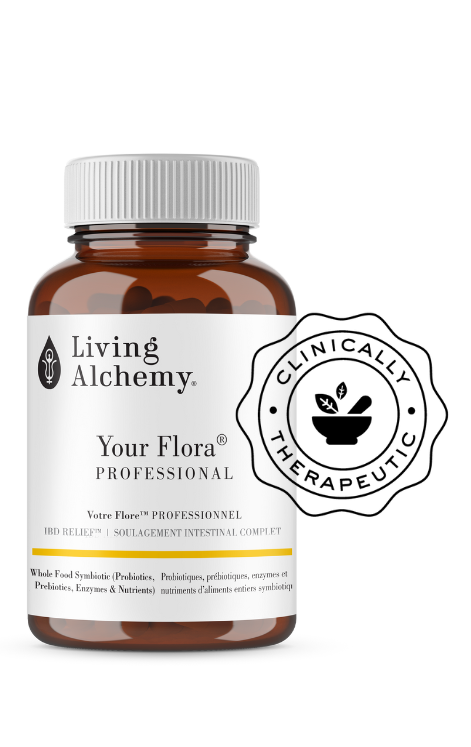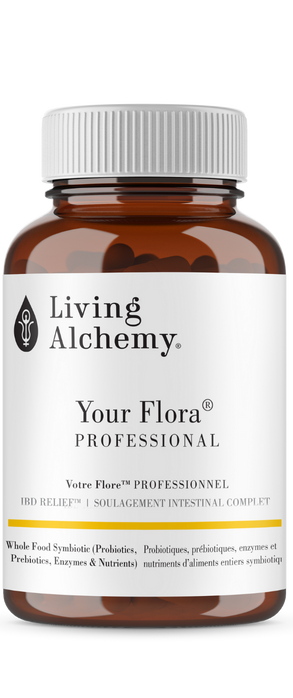 Your Body Recognizes as Food, Not a Foreign Substance
Stronger Bioavailability
Rich in Digestive Nutrients
Encourages Healthy Flora
100% Plant Based
Non-Fermented Probiotics
Synthetic
Lab Created
Trace Enzymes or Peptides
Dictates Your Flora
Primarily Animal Based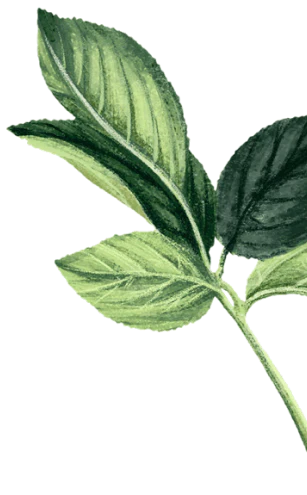 FAQ
How do you take Your Flora® Probiotic Professional?

Adults: Take 1-2 capsules daily with or without food.
What's the difference between soy and fermented soy?

Fermented soy is shown to have improved microbial survival, superior colonization and is nutrient rich for the digestive system. Based on third party research, the body responds to fermented soy and unfermented soy quite differently. It has been shown that fermented soy has more nutrients, more protein, and the immune response to fermented soy is reduced compared to unfermented soy.
Is Your Flora safe if I have a soy allergy?

When we fermented soy seeds, flour, or meal by introducing microorganisms, immunoreactivity was significantly reduced…L. plantarum-fermented soy flour showed the highest reduction in immunoreactivity – 96 to 99 percent." – Journal of Agriculture & Food Chemistry, 2008.

That said, If you do have a severe soy allergy, we recommend that you do not take our Your Flora products unless you consult with a healthcare practitioner.
Why do you ferment your ingredients?

Fermentation allows the nutrients in whole foods and herbs to become activated, more bioavailable and easier for our bodies to digest.

On top of providing good bacteria for the gut, fermentation unlocks nutrients in whole foods and herbs, making them more potent than their original form. Fermentation turns superfoods into super superfoods!
How do I take this product?

Adults should take 1-2 capsules daily or more as needed. We recommend starting with one capsule and working your way up to more to find what works best for you. Everyone is different so the perfect dose is different for everyone.

Please consult a medical practitioner if you have concerns or are taking medications. See product label for all details.Take with or without food. Our products are shelf stable, meaning no refrigeration required.

Our products are made from living, whole foods and herbs, which means that you can mix and match safely.

Consult a healthcare practitioner before use.
Who do I contact if my question has not been resolved?