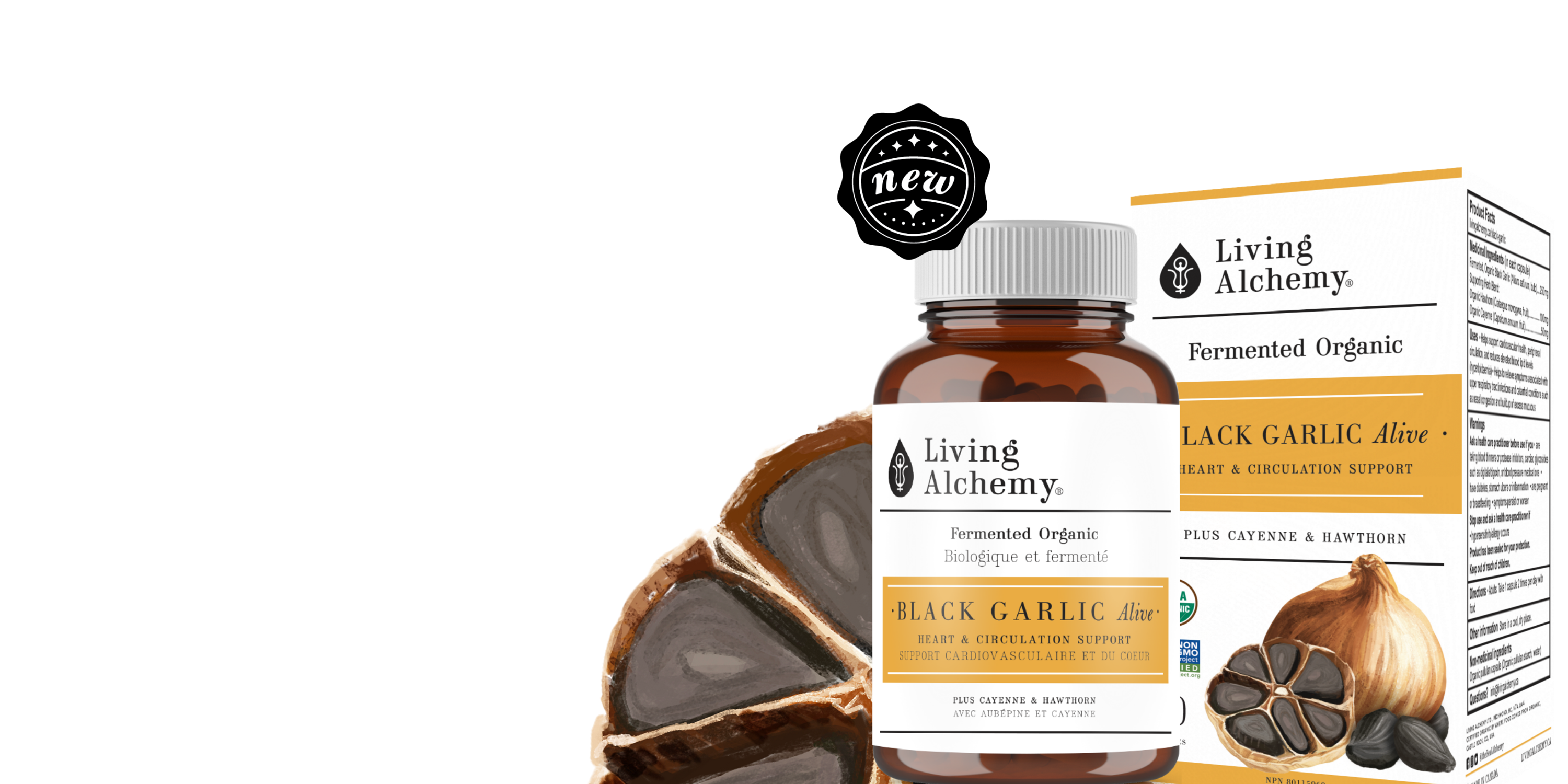 Check out our newest
product Black Garlic!

Black Garlic • Cayenne • Hawthorn
Black Garlic • Cayenne • Hawthorn
Defense Extra Strength
Make Your Immunity Stronger
2.5 X Stronger

---

Extra strength antimicrobial & antioxidant herbs

Live Fermentation

---

Traditional Kefir-Kombucha providing diverse microbes

Powerful Activated Herbs

---

Including certified organic oregano, thyme, garlic, ginger, clove.

Superior Absorption

---

Readily available and effective nutrients by fermentation 
Learn more
Rooted in Tradition, Research & Innovation
Reviews
One of my clients with minor Lymphopenia is successfully using Defense to "break" a cold start. It takes 2 capsules each 2-3 hours 5-6 times per day for 3-4 days and it prevents the cold goes down in his lungs and thus avoid several weeks of illness (as it is usually the case even if he uses in significant amount a variety of plants and essential oils).
I have been taking 1 Warrior, 1 Flora Regenesis a day and a Rhodiola as needed when energy is low. It is helping a lot in my day to day energy. Training is going well. I think I am a good example of your products in action. Being a 57 year old athlete and still preforming.
As a holistic nutritionist, not only do I pay very close attention to the supplements that I take, but that I recommend. My personal experience with the Your Flora Family has been fantastic. With regular consumption, I have experienced improved digestion. I feel confident recommending this high quality product to my clients and love that the probiotics come from whole food sources!
In my clinic, I use the 'Your Flora' series. My three favourites are Your Flora Family, Comfort and Regenesis. They are used in health protocols from the beginning to reduce gas and bloating and to reduce inflammation as well as helping with food intolerances. I have used probiotics for years and I can confirm that the side effects of probiotics can sometimes be unpleasant. The bacteria are not always suitable for everyone during the time period whereas the symbiotics adapt to the intestinal terrain.